Updated: Mar 9, 2020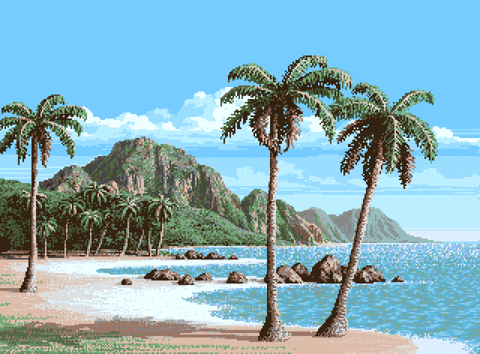 Vizag Beaches are one of the best one's in Cleanliness as well as Sightseeing, When it. comes down to the Beaches it has to offer mostly the Average tourist may visit R.K Beach also Known as the Ramakrishna Beach, but it's much more than that let us take a look at what Vizag Has to Offer starting with Everyone's beloved :
Ramakrishna Beach(R.K Beach):
Ariel View of R.K Beach
The beloved Beach loved by all equally, whether it's for the morning Walk or for the times when we just need some fresh air, recently there has been more greenery added to the beach road it has become a travel destination for many places around and near to the city. Some attractions such as the Submarine as well as the Flight which has become a tourist attraction during the weekends, bustling with people all around the week there are some eateries all along the road which cater to the hunger of the youth.
Rushikonda Beach:
A View of Rushikonda Beach
Rushikonda beach is widely known for its golden sands and tidy waves of Bay of Bengal. Surrounded by green plants, Rushikonda beach looks picture-perfect attracting nature lovers in huge numbers. With its vast stretch of waters, Rushikonda beach is the perfect place to enjoy water sports like swimming, water skiing, and windsurfing.
Additionally, in recent times, AP Tourism has unveiled a host of tourist attractions such as Scuba Diving, Helicopter Rides and Speedboating as well as Jet-Skis.
Bheemili Beach:
A View of Bhimili Beach Road
Bheemili beach is located near Bheemunipatnam. Unlike RK beach or Rishikonda beach, you don't find many people here all the time. So if you want to find peace or solace, there is always a Bheemili beach. Just a few kilometers from the outskirts of Vizag, there is not much to see around but there is always peace, not that good to visit in the night but in recent times there have been hotels in and around the Beach. Novotel is the most noted one with the Infinity pool and others present, this is a Day getaway for Many.
Yarada Beach:
A View from Yarada Beach
This is Also known as the Virgin Beach of Vizag, is the most Underrated beach of all the beaches it is very clean when compared to the remaining others, still, a lot of development is needed to be able to visit the beach in Night times as there are no street lights present, there is one resort which can be visited and Stayed in for the night with Beachfront views which are breathtaking, so do visit here when you want to get away from the busy city life, and enjoy a nature's day out, and Also if you are new to Vizag this is the One beach you should visit to be able to enjoy yourselves from the Bustling City Life.
There it is, This is our take on the Beaches of Vizag if you know any more or you know some more be sure to shoot them up in the comments section below.